The new police pre-test device and other authorities!
The Dräger Alcotest 6820 is a logical development of the Dräger Alcotest 6520/6810. It offers the professional user a quick and accurate breath alcohol analysis UNN user-friendly and compact form. Because of its many configuration options, and extensive function, the hand-held instrument according to different international regulations and guidelines are set. With the simple and intuitively understandable operation precise measurement results can be obtained in a very short time.
Core-Features:
- Samples shall be completely controlled by a microprocessor.
- The alcohol-specific electrochemical sensor is gekennnzeichnet by very short response times.
- Full-text display on the graphic display.
- The 3-color LED simplifies operator guidance. The result can be customized in different measurement units
are displayed.
- Power supply with 2 alkaline batteries (AA)
Additional functions compared to the Alcotest 6510:
- Optical interface for printer control
- Data storage for 250 tests
- PC communication (optional) to download the data
- NiMH batteries (optional) are in the device loaded

The Dräger Alcotest 6820 offers you:
- Shirt Pocket Size
- Short response times, even at high alcohol concentrations
- Easy one-button operation of the measurement functions
- Automatic procedures for sampling, menu operations, calibration
- Intuitive menu navigation 2 Menu buttons (menu language German)
- Fast and safe placement of the mouthpiece even in the dark
- Non-closable air outlet on the mouthpiece, no possibility of manipulation
- Spacer on the mouthpiece prevents contact of lips of the person and housing
- Optimized 1/4 "DrägerSensor reacts specifically to alcohol
- Messages via display, LED and acoustic
- Backlit graphic display with full text messages easy to understand
- Only 2 AA batteries (Mini) enable more than 1,500 breath alcohol tests
- Suitable for right and left handers
- Equipment design generates a distance of the operator's hand and from the mouth of the test person
(Separation of grip area and sampling area)

Technical specifications:
Scope: Public & commercial areas
Display: Display of B.A.C. 0.00 to 2,50mg / l via LCD display (= 5 per thousand)
Display: Audible and visual (lit) Full text messages via LCD display
Accuracy: Accuracy: +/- 0.005% at 00:10% BAC (Blood Alcohol Concentration BAC =), equivalent to approximately +/- 5% at 1.0 per mill!
Warm-up time: max. 30 seconds
Measuring Time: 5 seconds
Sensor: electrochemical (Dräger Fuel Cell Sensor)
Weight: 195g with batteries
Operating temperature -5 to 50 ° C
Size: 142mm (height) X 77mm (width) X 36mm (depth)
Material: ABS plastic, black
Certifications: CE certification
Power supply: 2 pieces 1.5V "AA" Alkaline Battery, Auto Power Off
Delivery Content:
- Dräger Alcotest 6820 (Part-Nr: 8322660)
- 3 mouthpieces + extra 25 Mouthpieces (OEM)
- 2 batteries
- Hand Strap
- Plastic case


Datasheet:
| | |
| --- | --- |
| | Datasheet Dräger Alcotest 6820 / german (PDF-Datei) |
| | |
| | User Manual Dräger Alcotest 6820 / german (PDF-Datei) |
NOTE: The manufacturer and the sellers will not take any legal responsibility for the test results.
| | |
| --- | --- |
| Brand / Manufacturer | Dräger |
| Model / Type | Alcotest 6820 |
| Application | commercial / authority use |
| Sensor type | elektrochem. Sensor / Dräger Fuel Cell |
| Sensor Size | 6,35 mm |
| Measuring range | 0,00-5,00 ‰ |
| Accuracy up to 1 ‰ | ± 0,03 ‰ |
| Measurement mode | active & passive |
| Measurement units | % + ‰ (BAK) + mg/l (AAK) |
| Measurement data storage | 250 readings |
| Test counter | yes |
| Menu language | Deutsch / Englisch / Französisch / Spanisch |
| Calibration interval | after 6 months |
| Power supply | 2 x Battery Typ AA |
Customers who bought this item also bought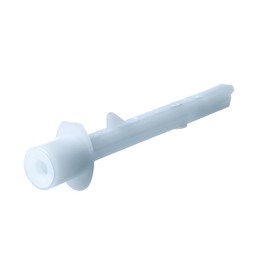 % 28,90 € incl tax
29,90 € incl tax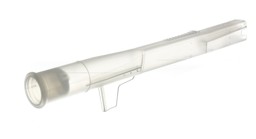 % 36,90 € incl tax
39,90 € incl tax