Service + Breathalyzer Calibration
1-2

of

2
Regardless of types, precision equipment needs regular correction in order to secure accuracy. Correction is to check and adjust the accuracy of the product by comparing the standard value and result value. For example, blow 0.050%bac density of gas and set the device to read 0.050%bac accurately. The method to correct alcohol tester includes wet bath and dry gas. Each method needs special equipment, facility and skilled technician. It is not a procedure that can be handled by an unskilled user without proper equipment. Dry gas method is used as correction method by mixing inactive nitrogen and alcohol in a pressure vessel. Wet bath uses standard concentration solution with diluted water and alcohol in a simulator.
To ensure optimal performance, all breathalyzers must be calibrated periodically. Over time, the sensor becomes saturated, and the results of the device can drift.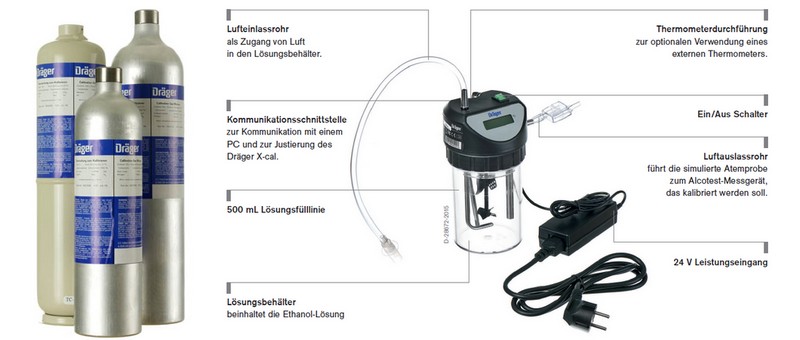 trendmedic offers a calibration service for all models on our website. The processing time varies between 3 - 7 working days (+ shipping time via DHL) . For this service we charge you as follows (+ € 5,99 for the return shipment in an insured DHL package (for Germany only):


Dräger®, Honeywell/Envitec®, BluePoint Medical AlcoTrue® + ACE® Y 45,00 €
ACE® + Alcofind® + AlcoReal® + Trendmedic® u.a. 39,00 €


Calibration Procedure :

1 ) Select a Calibration Voucher on the products listed below, go to the checkout and pay.
You will receive a separate email from us, with the voucher and the invoice!
2.) Send your breathalyzer (well packed) with the printed voucher or order confirmation to us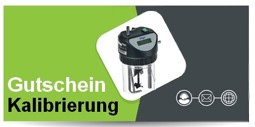 Breathalyzer Calibration coupon for the different models with electrochemical sensors / Service include control and verification of functions of the breathal...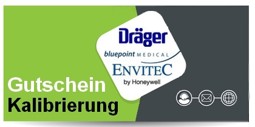 Breathalyzer Calibration coupon for the Draeger and Envitec/AlcoTrue models / Service include control and verification of functions of the breathalyzer